Apartments near Philadelphia International Airport
In today's busy and interconnected times, we all seem to be constantly on the go. Whether it's for work, for play, or everything in between, if travel is a constant, it's important to live in an area that supports that lifestyle, which is why apartments near Philadelphia International Airport offer so many benefits.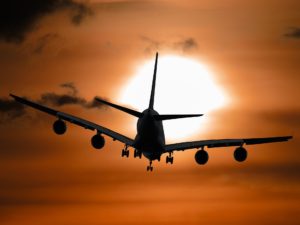 Philadelphia International Airport is a major player in air travel and the largest airport in the region. It offers service to more than 130 destinations, including three dozen international locations. Eighteen different airlines fly out of this airport, which is a hub for American Airlines. So, if you live or work in the Philly area and plan to be flying the friendly skies at any point, the Philadelphia International Airport will be your airport of choice.
While air travel is a natural part of American life these days, it can be a hassle. We've all felt that familiar stress of contending with traffic or train delays in a long commute to an airport, anxious we'll miss our flight. Living near the airport can make the travel process go much more smoothly. Kingswick's 1 and 2-bedroom apartments are less than a half hour from the airport, offering quick and convenient commutes to your flight.
Ease and Convenience
No matter how often you travel, living close to the airport is a smart choice. In today's global workforce, more and more employees are expected to work outside of the office, making easy airport access a must. Some of the airport's busiest domestic destinations are major sites for work travel, such as Boston, Chicago, and Atlanta. The most popular destination for the airport, however, is a favorite of leisure travelers: Orlando! We often plan our living arrangements around our employment, but why not also factor in what we do in our downtime? If traveling piques your interest, or you made a New Year's resolution to see more of the world, Kingswick's apartments can make that vision a reality.
The convenient location is also a good fit for those who welcome frequent out-of-town visitors, as a lengthy slog to the airport to pick up travelers can damper an exciting visit from family or friends. While thousands stream in and out of the airport every day, the site doesn't only welcome travelers, but also employees. Nearly 20,000 people work at the Philadelphia International Airport. If you're one of them or are considering a career in the aviation field, living close to work is essential.
Whether you visit the airport for frequent trips, occasional vacations or daily work, our apartments near the Philadelphia International Airport put a whole world of possibilities right at your fingertips. Contact us today to find out more about our community!