Cat Friendly West Deptford Apartments
Are you looking for pet-friendly apartments in West Deptford, NJ? Then welcome home to Kingswick! Our community offers a variety of spacious one- and two-bedroom floor plans featuring upgraded amenities that both you and your furry friend will love. Kingswick welcomes your feline friends to enjoy our stellar location and luxury amenities, too! Your four-legged companion will feel right at home at our cat-friendly West Deptford apartments. From the park-like setting offering endless visual entertainment for your furry friend, to the ample sunshine pouring through your windows, Kingswick is a cat's dream.
Our cat-friendly apartments in West Deptford, NJ, require a one-time, non-refundable fee of $300 per cat as well as a monthly fee of $40 per cat. Residents are limited to two cats at a time and must provide a certification from their veterinarian that states the following: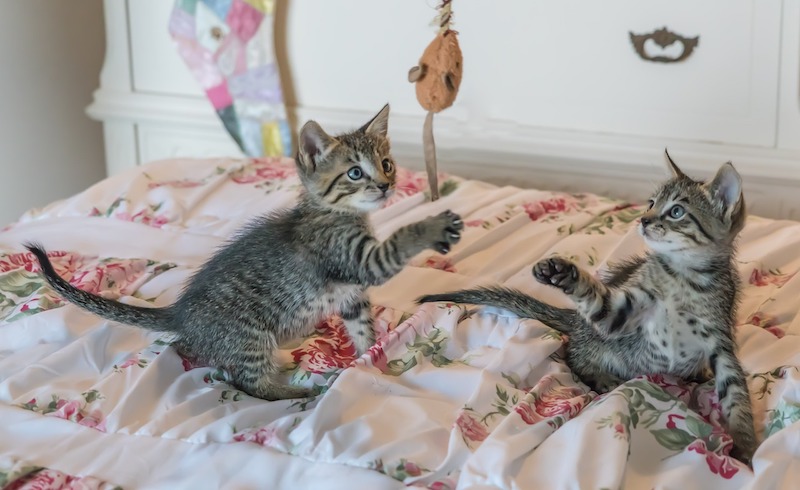 Weight of cat
Breed of cat
Age of cat
That the cat was spayed or neutered
Dates of all immunizations, which must include rabies and distemper shots
If you need to stock up on kitty's favorite supplies, there are three pet stores within a 20-minute drive of our cat-friendly West Deptford apartments. Closest to home is Petco, located just 13 minutes away in Brooklawn. You also have easy access to PetSmart and Pet Valu, both a convenient drive from home. Each of these pet stores feature the best in food, treats, toys, and everything your feline family member needs to live a happy and healthy life.
Should your furry friend ever need veterinary care, Kingswick is situated less than two miles from the nearest center. Greenfields Veterinary Associates in Mantua provides comprehensive, compassionate care to your beloved pets. Offering wellness care, preventative care, surgery, and more, anything Fluffy might need is just minutes from home.
To learn more about Kingswick Apartment Homes, or to schedule a tour of our pet-friendly apartments in West Deptford, NJ, contact us today!