Kingswick Apartments Pool
If you're searching for West Deptford apartments with a pool, Kingswick leads the pack. With one of the largest on-site swimming pools in the area, Kingswick allows residents to make rest and relaxation a permanent part of their routines.
The massive, crystal clear pool means residents don't have to travel farther than a few steps from their front door for some summer fun in the sun. Other locals may schedule expensive vacations each summer to be able to take advantage of a resort or hotel pool, while others may travel to the cramped and crowded public pool to be able to soak up some rays, though that can often be far from relaxing. However, at Kingswick, residents can enjoy the pool every day of the week, right in their own backyard.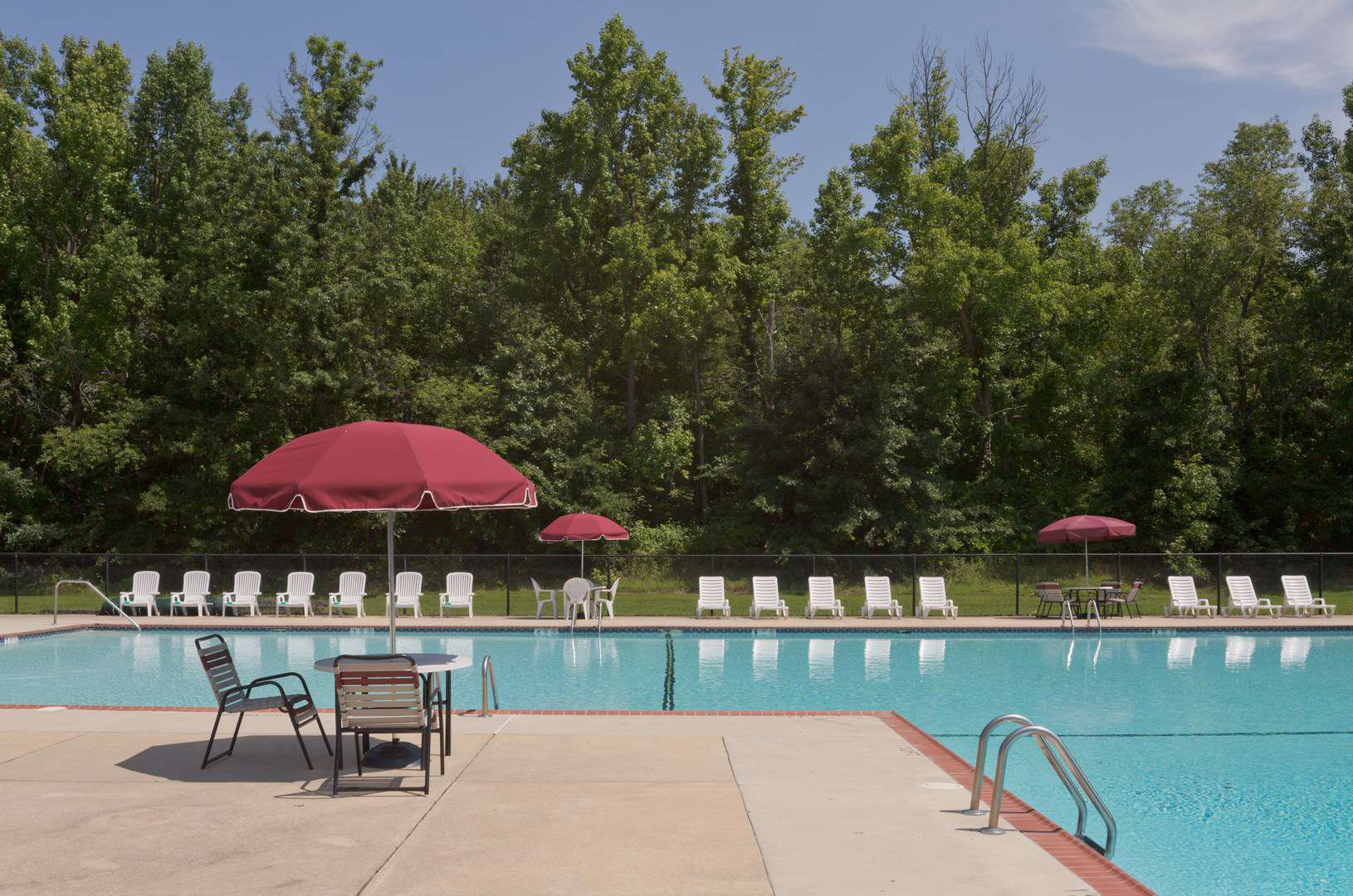 After a hectic day at work, come home on a warm summer night and do a few laps to burn off the stress. On the weekends, grab the kids and have some family time at the pool, splashing around and getting them nice and tired for an early bedtime! Even when it's shady, residents can even just flop onto a lounge chair with a good book and enjoy the peace and quiet. Kingswick's spacious apartments and many excellent amenities make indoor living a breeze, but on a warm summer day residents want to get out and about – with their own on-site swimming pool, they can do just that.
The pool is just one of many outdoor opportunities at Kingswick. Picnic areas, a playground, and private balconies and patios all encourage residents to take advantage of the property's beautiful, park-like setting.
Outdoor adventure can also be had near Kingswick, as the property is conveniently located near West Deptford Park and Woodbury Community Park. Both offer playgrounds, athletic fields, and walking trails, so family members of all ages and interests can enjoy some outdoor fun. But after seeing the large swimming pool at Kinswick, few will want to venture off-site when the sun is out. Schedule your tour of our West Deptford apartment community today!